CHRIS丨Pneumatic conveying system process flow and common problems
(Summary description)What should be paid attention to when successfully introducing a pneumatic conveying system? What problems should be avoided in the design of the process flow of the pneumatic conveying system? In production, if you need to introduce a pneumatic conveying system, but you are not familiar with it, the above problems will arise. Pneumatic conveying systems can be complex. If one part of the system fails to do its unique job, it is not just one process that crashes, but the entire system. It's not good for business (and yourself). Fortunately, a little expertise can help us make smarter decisions ahead of time, avoid mistakes and consequences, and go a long way. That's why we've compiled some of the most common mistakes and answers in the pneumatic conveying system process here, along with some specific advice on how to avoid them in your project.   1. Incorrect pressure drop calculation - One of the biggest challenges in designing a pneumatic conveying system process flow is to correctly calculate the pressure drop across the pipeline. There are many variables here, including pipe size, wiring layout, product density and particle size, etc. Having software to calculate pressure drop is a wise investment as pressure drop issues can have a domino effect on the overall system. 2. The conveying speed is too low - there is a pressure gradient throughout the conveying system. Air velocity may be slow at one end and fast at the other. If the pneumatic conveying system process design does not take into account the pressure drop across the system, usually the feed rate will not be high enough to fluidize the product and the feeder will clog. 3. Underestimating flow rates - A common mistake in feed systems is to design them to average flow rates. Production rates can vary and the system operates at peak traffic. When the system is required to operate at high speeds, designing for average flow puts it at a disadvantage, potentially blocking the blow lines. Therefore, it must be designed according to the peak capacity.   4. Unreasonable piping design - Unreasonable piping design of the process flow of the pneumatic conveying system will cause many problems. If particle size is important to your process, or if breakage is a concern, use wide elbows in your system design. They are gentler on the product and present fewer problems. Elbows that are too close together can cause blockages. If the pipe size is too small, it will create a very high pressure drop. 5. No Vent - If in a dilute phase pressure system without a vent, there is a good chance that the system will air lock and allow unacceptable product to fall out of the container. When the rotary valve is turned, each bin transfers product to the blowpipe, and the bins fill up with pressure as they return to take more product. Air has to go somewhere. Be sure to install the proper gauge on the vent side to prevent this problem. 6. Improper Air Diversion - In systems with multiple take points and multiple destinations, be sure to use an airtight deflector to properly direct the air flow. Airflow is only designed to be taken from one point and sent to another. Pneumatic Conveying System Process Design To isolate each conveying channel from multiple receiving points to multiple destinations, gas-tight diverters are necessary. 7. Improper Filtration - Some plants incorrectly rely on vent filters on silos. Exhaust filters are designed for air displacement within the silo, not delivery air. This can cause problems with airflow in the new system. It's important to have a bag on the other end big enough to handle the delivery airflow in addition to the small exhaust filter on the silo.   8. Environmental discharge planning - If a closed loop system is not designed, there may be an environmental discharge point. If so, be sure to have the facility environmental coordinator check your state and local compliance requirements. 9. Corrosion of Contact Parts - In vacuum and closed loop systems, any product that is corrosive (eg, dry salt) or acidic (eg, biomass) can damage carbon steel, so make sure the parts in contact are stainless steel. 10. Underestimating Auxiliary Components - There are many auxiliary components and equipment involved (material storage, loss and weighing systems, dosing systems, piping, ventilation, collectors, diverter valves are some of the larger items). The design of the process flow of the pneumatic conveying system ensures that every influencing factor is controlled within the range, such a system is complete and the pricing is real. There are many variables in the design of a pneumatic conveying system process flow, and a wrong design can be costly both at the beginning and at the end. Don't let inexperience or lingering issues hinder project progress. Take the time to learn more about system design and installation. Communicate with engineers more. This results in a system that is both suitable for the production process and wit
CHRIS丨Pneumatic conveying system process flow and common problems
(Summary description)What should be paid attention to when successfully introducing a pneumatic conveying system?

What problems should be avoided in the design of the process flow of the pneumatic conveying system?

In production, if you need to introduce a pneumatic conveying system, but you are not familiar with it, the above problems will arise.

Pneumatic conveying systems can be complex. If one part of the system fails to do its unique job, it is not just one process that crashes, but the entire system. It's not good for business (and yourself).

Fortunately, a little expertise can help us make smarter decisions ahead of time, avoid mistakes and consequences, and go a long way.

That's why we've compiled some of the most common mistakes and answers in the pneumatic conveying system process here, along with some specific advice on how to avoid them in your project.



 

1. Incorrect pressure drop calculation - One of the biggest challenges in designing a pneumatic conveying system process flow is to correctly calculate the pressure drop across the pipeline. There are many variables here, including pipe size, wiring layout, product density and particle size, etc. Having software to calculate pressure drop is a wise investment as pressure drop issues can have a domino effect on the overall system.

2. The conveying speed is too low - there is a pressure gradient throughout the conveying system. Air velocity may be slow at one end and fast at the other. If the pneumatic conveying system process design does not take into account the pressure drop across the system, usually the feed rate will not be high enough to fluidize the product and the feeder will clog.

3. Underestimating flow rates - A common mistake in feed systems is to design them to average flow rates. Production rates can vary and the system operates at peak traffic. When the system is required to operate at high speeds, designing for average flow puts it at a disadvantage, potentially blocking the blow lines. Therefore, it must be designed according to the peak capacity.



 

4. Unreasonable piping design - Unreasonable piping design of the process flow of the pneumatic conveying system will cause many problems. If particle size is important to your process, or if breakage is a concern, use wide elbows in your system design. They are gentler on the product and present fewer problems. Elbows that are too close together can cause blockages. If the pipe size is too small, it will create a very high pressure drop.

5. No Vent - If in a dilute phase pressure system without a vent, there is a good chance that the system will air lock and allow unacceptable product to fall out of the container. When the rotary valve is turned, each bin transfers product to the blowpipe, and the bins fill up with pressure as they return to take more product. Air has to go somewhere. Be sure to install the proper gauge on the vent side to prevent this problem.

6. Improper Air Diversion - In systems with multiple take points and multiple destinations, be sure to use an airtight deflector to properly direct the air flow. Airflow is only designed to be taken from one point and sent to another. Pneumatic Conveying System Process Design To isolate each conveying channel from multiple receiving points to multiple destinations, gas-tight diverters are necessary.

7. Improper Filtration - Some plants incorrectly rely on vent filters on silos. Exhaust filters are designed for air displacement within the silo, not delivery air. This can cause problems with airflow in the new system. It's important to have a bag on the other end big enough to handle the delivery airflow in addition to the small exhaust filter on the silo.



 

8. Environmental discharge planning - If a closed loop system is not designed, there may be an environmental discharge point. If so, be sure to have the facility environmental coordinator check your state and local compliance requirements.

9. Corrosion of Contact Parts - In vacuum and closed loop systems, any product that is corrosive (eg, dry salt) or acidic (eg, biomass) can damage carbon steel, so make sure the parts in contact are stainless steel.

10. Underestimating Auxiliary Components - There are many auxiliary components and equipment involved (material storage, loss and weighing systems, dosing systems, piping, ventilation, collectors, diverter valves are some of the larger items). The design of the process flow of the pneumatic conveying system ensures that every influencing factor is controlled within the range, such a system is complete and the pricing is real.

There are many variables in the design of a pneumatic conveying system process flow, and a wrong design can be costly both at the beginning and at the end. Don't let inexperience or lingering issues hinder project progress. Take the time to learn more about system design and installation. Communicate with engineers more. This results in a system that is both suitable for the production process and wit
Categories:

News Center

Time of issue:

2022-05-06 10:26

Views:
What should be paid attention to when successfully introducing a pneumatic conveying system?
What problems should be avoided in the design of the process flow of the pneumatic conveying system?
In production, if you need to introduce a pneumatic conveying system, but you are not familiar with it, the above problems will arise.
Pneumatic conveying systems can be complex. If one part of the system fails to do its unique job, it is not just one process that crashes, but the entire system. It's not good for business (and yourself).
Fortunately, a little expertise can help us make smarter decisions ahead of time, avoid mistakes and consequences, and go a long way.
That's why we've compiled some of the most common mistakes and answers in the pneumatic conveying system process here, along with some specific advice on how to avoid them in your project.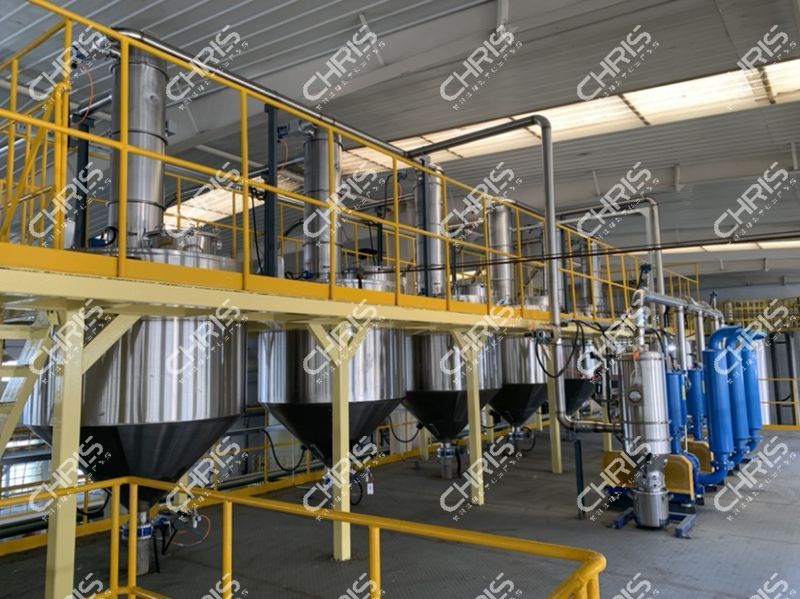 1. Incorrect pressure drop calculation - One of the biggest challenges in designing a pneumatic conveying system process flow is to correctly calculate the pressure drop across the pipeline. There are many variables here, including pipe size, wiring layout, product density and particle size, etc. Having software to calculate pressure drop is a wise investment as pressure drop issues can have a domino effect on the overall system.
2. The conveying speed is too low - there is a pressure gradient throughout the conveying system. Air velocity may be slow at one end and fast at the other. If the pneumatic conveying system process design does not take into account the pressure drop across the system, usually the feed rate will not be high enough to fluidize the product and the feeder will clog.
3. Underestimating flow rates - A common mistake in feed systems is to design them to average flow rates. Production rates can vary and the system operates at peak traffic. When the system is required to operate at high speeds, designing for average flow puts it at a disadvantage, potentially blocking the blow lines. Therefore, it must be designed according to the peak capacity.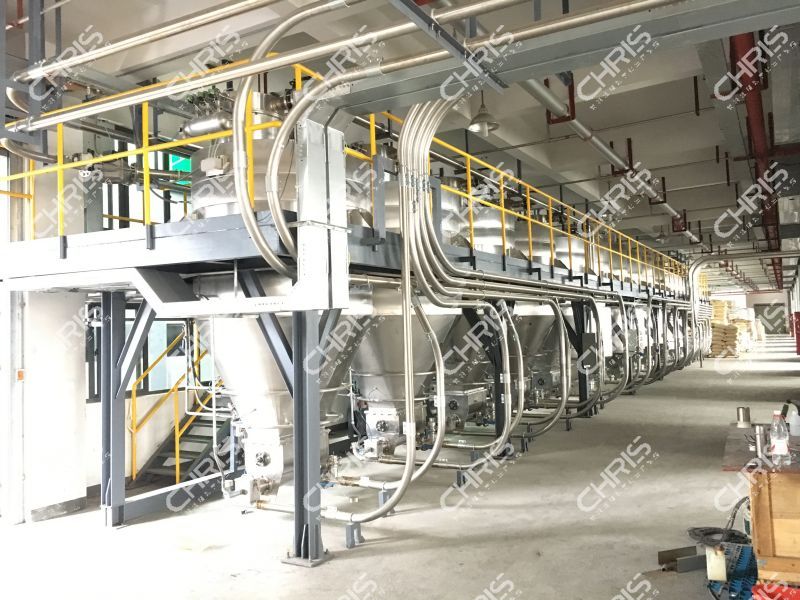 4. Unreasonable piping design - Unreasonable piping design of the process flow of the pneumatic conveying system will cause many problems. If particle size is important to your process, or if breakage is a concern, use wide elbows in your system design. They are gentler on the product and present fewer problems. Elbows that are too close together can cause blockages. If the pipe size is too small, it will create a very high pressure drop.
5. No Vent - If in a dilute phase pressure system without a vent, there is a good chance that the system will air lock and allow unacceptable product to fall out of the container. When the rotary valve is turned, each bin transfers product to the blowpipe, and the bins fill up with pressure as they return to take more product. Air has to go somewhere. Be sure to install the proper gauge on the vent side to prevent this problem.
6. Improper Air Diversion - In systems with multiple take points and multiple destinations, be sure to use an airtight deflector to properly direct the air flow. Airflow is only designed to be taken from one point and sent to another. Pneumatic Conveying System Process Design To isolate each conveying channel from multiple receiving points to multiple destinations, gas-tight diverters are necessary.
7. Improper Filtration - Some plants incorrectly rely on vent filters on silos. Exhaust filters are designed for air displacement within the silo, not delivery air. This can cause problems with airflow in the new system. It's important to have a bag on the other end big enough to handle the delivery airflow in addition to the small exhaust filter on the silo.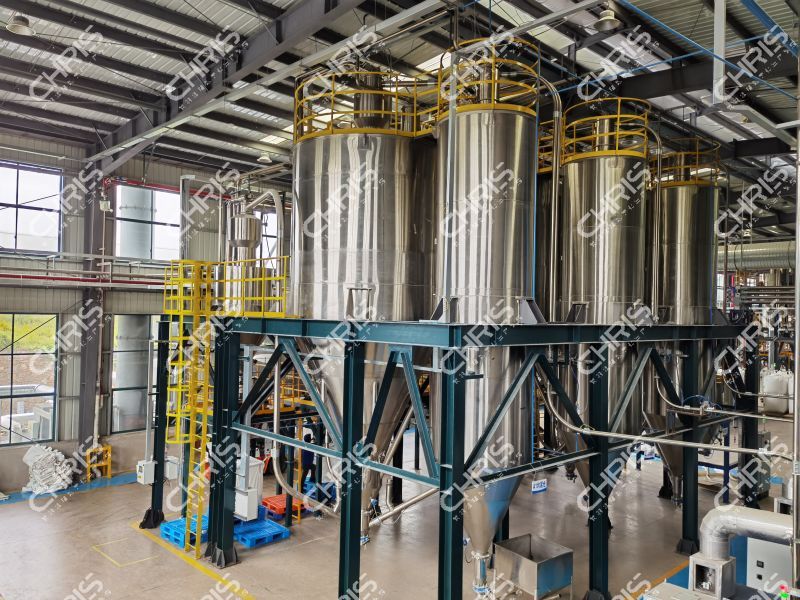 8. Environmental discharge planning - If a closed loop system is not designed, there may be an environmental discharge point. If so, be sure to have the facility environmental coordinator check your state and local compliance requirements.
9. Corrosion of Contact Parts - In vacuum and closed loop systems, any product that is corrosive (eg, dry salt) or acidic (eg, biomass) can damage carbon steel, so make sure the parts in contact are stainless steel.
10. Underestimating Auxiliary Components - There are many auxiliary components and equipment involved (material storage, loss and weighing systems, dosing systems, piping, ventilation, collectors, diverter valves are some of the larger items). The design of the process flow of the pneumatic conveying system ensures that every influencing factor is controlled within the range, such a system is complete and the pricing is real.
There are many variables in the design of a pneumatic conveying system process flow, and a wrong design can be costly both at the beginning and at the end. Don't let inexperience or lingering issues hinder project progress. Take the time to learn more about system design and installation. Communicate with engineers more. This results in a system that is both suitable for the production process and within the budget.
Scan the QR code to read on your phone
Follow Chris
Official website WeChat