In the food, pharmaceutical and other industries, due to the high requirements for cleanliness, the transportation of powder materials has certain requirements on the surrounding environment, generally requiring clean air and certain humidity requirements. The vacuum pneumatic conveying technology can be conveyed through a closed pipeline, which can reduce the demand for the production environment, eliminate the pollution of dust to the environment, and effectively improve the cleanliness.
Among them, the vacuum feeder is the basic equipment that uses vacuum negative pressure to transport powder and granule materials. The demand for feeders is also expanding.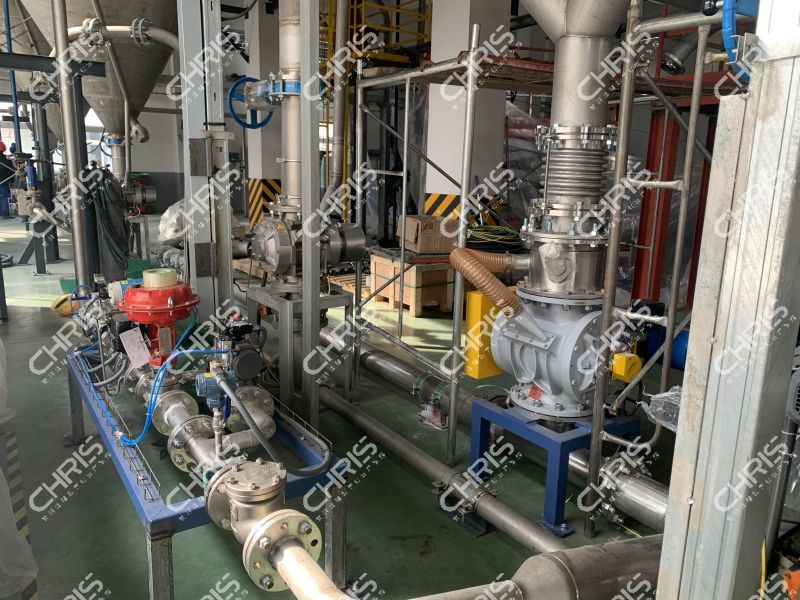 Product features of vacuum feeder:
1. Safety: The vacuum feeder is an intrinsically safe explosion-proof product to avoid material static electricity;
2. Simple: Compared with mechanical transportation equipment, the vacuum pneumatic conveying system can be automatically operated through intelligent control systems such as PLC, and the operation is simple and convenient;
3. Hygiene: not only the vacuum feeder, but also the entire pneumatic conveying system conforms to GMP standards and can meet the requirements of CIP. The closed pipeline will not pollute the materials from the outside world, so it is especially suitable for food, medicine and other work with high cleanliness requirements. environment;
4. Economy: The vacuum feeder can be connected to multiple sets of equipment through pipes, which can reduce the use of equipment and reduce the cost of equipment use;
5. Energy saving: the vacuum feeder has no mechanical movement during the working process, no heat is generated, and the vacuum environment is safe and explosion-proof;
6. Simple: small size, light weight, simple installation and convenient installation;
7. Quiet: Compared with mechanical transportation equipment, the vacuum feeder has no mechanical movement and does not produce large noise, and many equipment can be placed in specific areas such as power rooms, and unified noise reduction treatment, so it is quiet and less noise.
Therefore, the vacuum feeder has a good development prospect in the pharmaceutical industry. At present, the vacuum feeder has been widely used in pharmaceutical work.