In the pharmaceutical industry, pharmaceutical raw materials are the quality assurance of pharmaceuticals, and the selection of preparation technology and pharmaceutical equipment is also crucial. The process of medicine generally has to go through multiple links such as screening, ingredients, sterilization, inspection and packaging, and any link can affect the quality of the medicine.
In the past few years, the equipment conditions were relatively backward. The traditional medicine batching mode used manual batching mode, mainly relying on manual operation, and the batching accuracy fluctuation was small, but it was time-consuming and labor-intensive, and the efficiency was low. , unable to meet the needs of the modern pharmaceutical industry.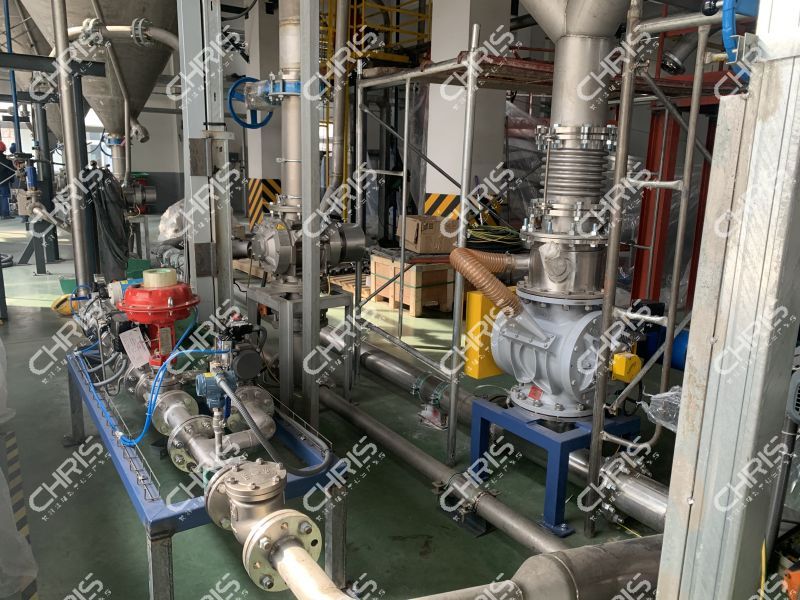 With the development of the domestic pharmaceutical equipment industry, the improvement of public quality demand and environmental protection awareness, the requirements for pharmaceutical processes are becoming more and more strict, and the automatic batching system in the pharmaceutical industry has gradually been favored by pharmaceutical factories.
The powder conveying methods in domestic solid preparations include positive pressure pneumatic conveying, negative pressure pneumatic conveying, elevator feeding equipment, etc. Among them, elevator feeding equipment occupies a large area and consumes high energy, so it is not the first choice. The negative pressure pneumatic conveying system adopts the vacuum conveying method, and the fully enclosed conveying and batching method can effectively prevent the leakage of materials and the pollution of the materials by the external environment, so it is especially suitable for the application of pharmaceutical technology. Negative pressure pneumatic conveying is the development direction of powder material conveying in recent years, which plays a positive role in improving the quality of drug production.